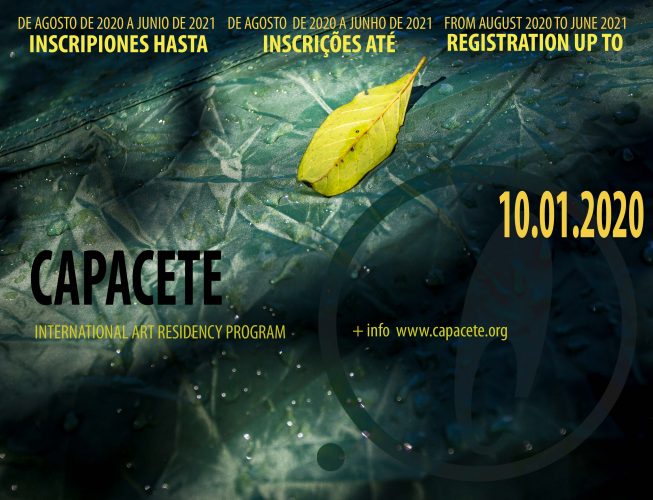 This open call invites new proposals for the selection of 8 participants for the CAPACETE program 2019, lasting for 10 months, from August 2020 to June 2021.
The application form must be sent by e-mail to: opencall@capacete.org
The application form can be found below.
Along with the application form, the candidate must send a résumé (CV) and portfolio.
Deadline for application and submission of material:  10th January 2020.