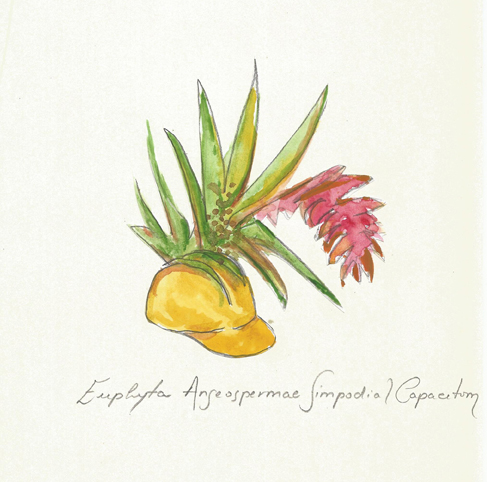 Agência Transitiva is a landless space-vehicle that, as lives an epiphyte plant, at suit 3301 of jardin CAPACETE, where it germinates work, encounters, exchanges and co-living. Without removing nutrients from the hull the epiphyte program utilizes this space-situ as a support to reach its ideal environment in the forest strata. Common in tropical forests, this practice allows for herbaceous plants to cooperate circularly for light, air, and space prospering even without soil.
Agência Transitiva came about in 2013, as a multiple organism formed by artists, researchers, translators, hackers, designers, students, managers, dancers, etc., that reconfigure itself according to each action. In 2015, in addition to piloting this prototype plant the agents Pedro Victor Brandão, Maíra das Neves, Kadija de Paula and Thais Medeiros also cultivate CAPACETE's bookstore, from Wednesday to Friday from 15:00 to 19:00 together with participants of CAPACETE's annual program.
Agência Transitiva creates co-living experiences, shared auto-education, socio-economic experiments, and chain reactions.
Rua Benjamin Constant, 131/ 3301 Glória – Rio de Janeiro – RJ 20241-150 Brasil