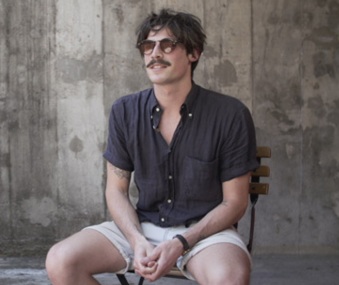 Quinta-feira dia 19 de novembero as 19:30
Andrew de Freitas
O projeto vai começar pontualmente as 19:30 no CAPACETE. O event é móvel e as projeções acontecerão em diferentes localidades. Chegue na hora para power gazer part do event como um todo – quem chegar depois das 20:30 vai ter sue user o telephone para localizar a festa (números serão revelados no dia).
[100 minutes total  video, in English and French with Portuguese subtitles.]
TEASER: https://www.youtube.com/watch?v=6vXPyx3KLdc
Collaboratively produced between Canada, Germany, Brazil, YouTube, Portugal, Morocco, and the United States of America, The Bends is an attempt to scuba dive from sense to meaning and back again. The piece has been in development since 2014, initially as a Virtual Reality experience. This event will be a public premier of the film component – 11 non-sequential chapters, using video as a means of navigating the numerous, various, simultaneous layers of everyday perception and feeling.
The Bends is a celebratory open wound produced by Andrew de Freitas. This event will also feature a collaboration with Lucas Sargentelli in the form of an interactive audio experiment.
————-
Andrew de Freitas do Nova Zelândia é participante do programa do CAPACETE 2015
————-
Leituras sugeridas
Pasolini, 'ab-joi' in"Cinéastes de notre temps – Pasolini l'enragé" (1966) – [From 44m07s] –https://vimeo.com/141251167
amanda baggs – "in my language" – https://www.youtube.com/watch?v=JnylM1hI2jc
"Locomotory stereotypy in two captive red foxes" – https://www.youtube.com/watch?v=gAtLZL06z94
The Undersea World of Jacques Cousteau – "Secrets of the Sunken Caves" –https://www.youtube.com/watch?v=hM9pa5JQmz0
jessica cerretani – "Extrasensory perceptions" – https://hms.harvard.edu/news/harvard-medicine/extra-sensory-perceptions
Wikipedia – "decompression sickness" – https://en.wikipedia.org/wiki/Decompression_sickness