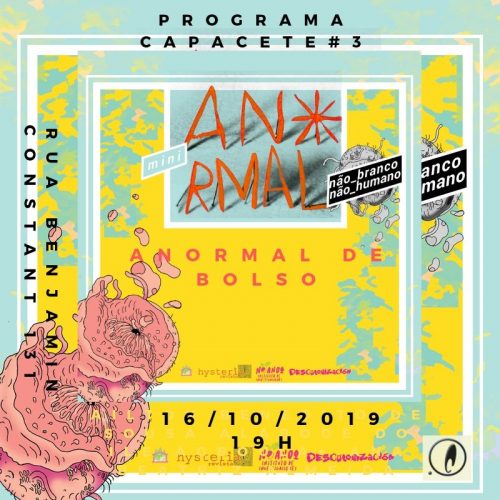 The Mexico-based ANORMAL festival of feminism, dissident sexuality, and post-pornography will 
have its pocket version featured at CAPACETE. Mini ANORMAL has a selection of #notwhite #nothuman works.
Organized by resident Daniel Sepulveda, the exhibit in this context is also motivated to support 
the residence of artists Walla Capelobo, Bianca Kalutor, Mylenar, Nelson Silva and Ventura Profana 
at the Centro de Artes Municipal Hélio Oiticica in October and November 2019.
*** @anormalfestival
*** @capacete_capacete