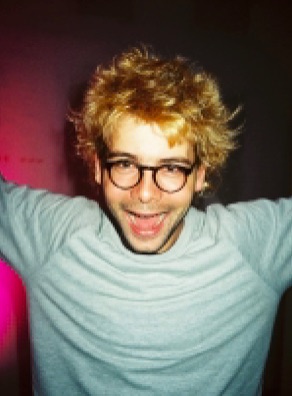 Name: Gian Spina
Nationality: Brazilian
Born: 1984
More information: http://gianspina.com
Gian Spina was born in São Paulo (Brazil) and lived, studied and worked besides others in San Diego (USA), Vancouver (Canada), Bordeaux (France), Berlin and Frankfurt (Germany).
From 2003 to 2005 at the Vancouver Film School, from 2005 to 2006 film-theory with Prof. Carlos Augusto Calil at the University of São Paulo and from 2007 to 2008 architecture at the Escola da Cidade.
In 2010 he moved to Germany, where he studied at the Vilem Flusser Archive at the Berlin University of the Arts,  later on with Prof. Burghart Schmidt and Prof. Juliane Rebentisch at the Academy of Art and Design in Offenbach am Main (Germany) he received a scholarship from the Rotary-Club Offenbach am Main in 2011.
He has finished his master thesis oriented by the Philosopher Prof. Fabien Vallos at the École des Beaux Arts de Bordeaux.
In 2015 he started working as a professor at the art department at the Escola da Cidade where he taught for one year. He works part-time with the platform lanchonete.org.
Today he writes, periodically to the to the World Policy Institute and Arts Everywhere. As well as a guest professor at the Art Academy of Palestine, in 2017 take part at art residence program organized by the Dokumenta 14.
Has crossed the Balkans and the Central Asia with a bike, the West Bank, the Himalayas walking and speaks fluently 5 languages.