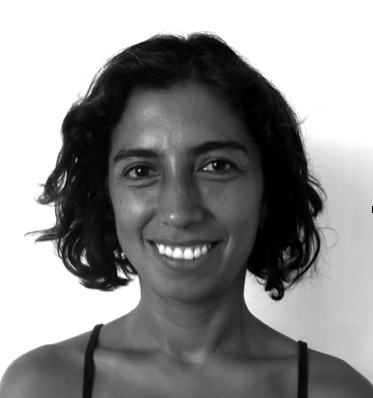 Nome: Eliana Otta
Nacionalidade: Peru
Nascimento: 1981
Eliana Otta is a multidisciplinary artist. Through drawing, writing, video, installations and participatory projects, she associates simple details from everyday life that can speak about complex processes in specific contexts, inquiring how subjectivities shape public space by relating the personal to the political, as well as individual and shared memories to questions about the present and our possible collective wishes for the future. Economic inequality, precarious labor, gender violence  and our relation with nature in neoliberal extractivist systems, are some of her main focus of interest.
She studied Fine Arts at Pontificia Universidad Católica, in Lima, and has a Master's Degree in Cultural Studies. She has showed her work worldwide, among others, in Shed Im Eisenwerk (CH), Transart Triennal (DE), Jewish Museum (US), TATE Modern Project Space (UK), MSU Zagreb (CR), Tasneem Gallery (SP), Museo La Energía (AR), Lugaradudas (CO), Sala Luis Miró Quesada Garland (PE). She has won various distinctions such as Concurso Nacional de Cortometraje Experimental (2013) and Concurso de Obras Cinematográficas Peruanas de Cortometraje (2012).
She participated in residencies such as Sommerakademie in Zentrum Paul Klee (CH), Meer Teillen: Share More (CR- CH), The Return to Nature – A Pedagogy of Uncertainty (Lamas, PE, for the 32nd  Biennale of São Paulo), HAWAPI (PE); Juanchaco, Ladrilleros y La Barra, CO, Encuentro Internacional de Arte Contemporáneo Med07, CO.
She was part of artist-run spaces La Culpable, La Casa Rosa, cofounded Bisagra (www.bisagra.org), and coedited the art magazines Prótesis, Juanacha and Bisagra. She was member of political collectives Nadie nos paga and Mujeres Dignidad.
She coordinated the curatorial team that made the permanent exhibition for Lugar de la Memoria, a national space dedicated to the political conflict suffered in Peru between 1980s and 2000.
She teaches at the Art Faculty of Pontificia Universidad Católica, at Escuela de Arte Corriente Alterna and has taught at Escuela Nacional Superior de Bellas Artes. In 2004 she opened Pulga, the first shop dedicated to young fashion designers in Lima, and activates parties as Dj Flaquita. She is represented by Galería 80m2 Livia Benavides.