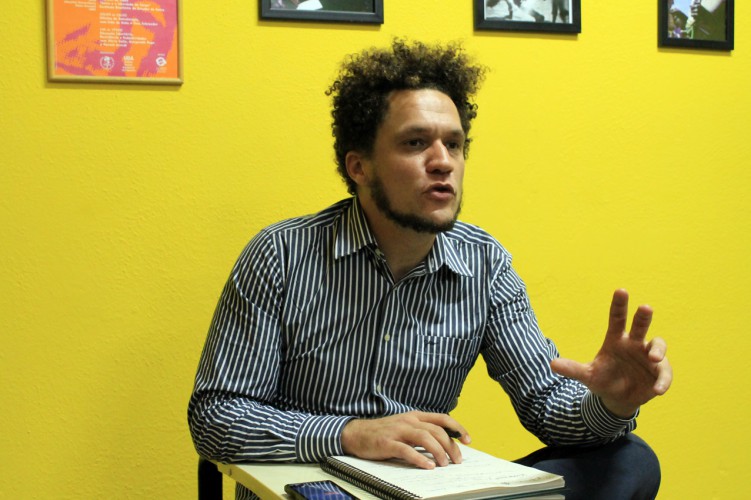 Wedneaday the 29th of april at 19:30
Anarchy as anti-political, ethical and aesthetic experimentation.

Acacio Augusto - Doctor of Social Sciences (Political) at PUC-SP and CAPES post-doctoral student in Sociology and Master Policy UVV (University of Vila Velha), researcher at Nu-Sun (Libertarian Sociability Center of PUC-SP) and NEUS (Center for Urban Studies and Social and Environmental UVV). Author of Politics and police: controls, penalties and care of young, Publisher Oil Lamp, Rio de Janeiro, 2013

Anarchy is a political force that in modern history, broke the representative limits placed by and around the state. Their struggles are not intended to take it or reform it, but to abolish the state. For this, anarchists put the urgency of abolishing the power in us. More than a political utopia, this is an associative practice that values ​​and revolt and the production of ethical and aesthetic trials for a life in combat with the forces that seek to govern the conduct. I propose a conversation from the exhibition of educational experiences, making newspapers, cultural associations and life of some militants, voided throughout history, to talk about the relevance of anarchy today as way of life, one anti-political force that inhabits existence of bodies in revolt.
Textos sugeridos para leitura:
Acácio Augusto. Política e antipolítica: anarquia contemporânea, revolta e cultura libertária. Tese de Doutorada. São Paulo: PUC-SP, 2013.
Edson Passetti & Acácio Augusto. Anarquismos e educação. Belo Horizonte: Ed. Autêntica, 2008.
Christian Ferrer. "Átomos soltos – a construção da personalidade entre os anarquistas no início do século XX" In Revista Verve. São Paulo: Nu-Sol, vol. 5, 2004, pp. 157-184.
Pietro Ferrua. "Jonh Cage, anarquista fichado no Brasil" In Revista Verve. São Paulo: Nu-Sol, vol. 4, 2003, pp. 20-31.