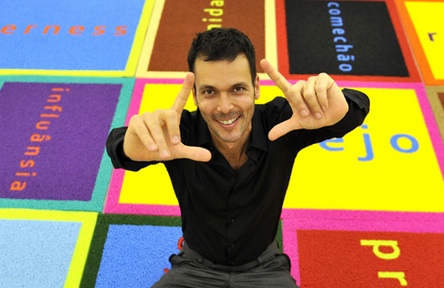 Wednesdat 13 th of may at 19:30
Unearthed taste
Notes 1
: I find apples to sell in every supermarket and grocery store in Brazil. I find apples for sale all over the world. To cultivate apples in Brazil we need around 60 pesticide sprays; colonized taste.
Notes 2
: On Benjamin Constant, while going to CAPACETE, I observe the greens that grow spontaneously on the sidewalk. Among them, Caruru (
Amaranthus viridis
) and Beldroega (
Portulaca oleracea
), two wild edibles which are very rich in nutrients. Visible to our ancestors, they have become invisible to our gaze.
Keys
: Wild edibles, agroecology, site-specificity, eating locally, locavore, food activism, Robert Smithson: let the site determine what I would build, green smoothies, food as the main mediator of our relationship to the soil, what we eat determines the landscape where we live, the mouth as sculpture tool, plant-based diet, colonial taste, systemic thinking, thinking like a forest, the digestive system does not begin in the mouth nor does it end in the ass.
Jorge Menna Barreto is an artist and researcher. For 18 years, he has let the site determine what he will do, and, more recently, what he eats. PHD in Visual Poetica at USP-São Paulo, he has just finished a post-doctoral research at UDESC, where he researched on possible relations between agroecology and site-specificity in the arts. He is a professor at the Art Department of UERJ since April 2015.
4. Raízes do Brasil: Sérgio Buarque de Holanda, 1935. 
5. Writings of Robert Smithson.