HIJACKED DREAMS VS. ANTI-JACK OD DREAMS – Conclusion
Wednesday
1 June 2016
from 19h to 22h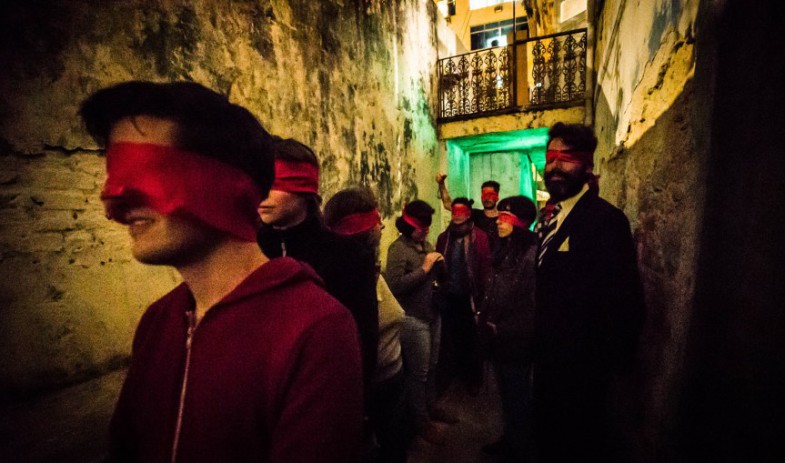 ** each person must bring 2kg of thick salt (sal grosso) **
Sharing the working process of the immersive course which took place from 24 May to 2 June 2016
How to create therapeutic treatments to remedy the toxic mud, the carbon imaginary, the floods and droughts of climate and thought? We think of the engineering of the future: a geo-engineering and engineering of the body. We think in what's to come, relative to the current civilizational failure. We think of the urgency of metarecycling in the fields of fiction, and in the production of free cosmogonies.
We wanted to create devices of resistance against the hijacking of dreams, as well as strengthen the imaginary and the dreams.  
The course proposes to potentialiase the oniric universe of the participants, remix them, take them out of authorship, and bring them back to the field of experience, with the aim of creating a collective process of production of fictions and imaginaries.
This wednesday you are invited to experience a closing ceremony of the process.
Organiz: Fabiane M. Borges e Leandro Nerefuh
Team: Giseli vasconcelos (production), Marcelo Marssares (sound), Paola Barreto (espectrons), Peter Pál Pelbárt (consulting) and Rafael Frazão (imgs).
Participants constructors of the working process (anti-jack of dreams): Franciele Castilho, Julia Lameiras, Mariana Kaufman, Raisa Inocêncio, Sue Nhamandu, Oliver Bulas, Mariana Marques, Anna Costa E Silva, Luisa Marques, Thelma Vilas Boas, Cecilia Cavalieri, Rodrigo Krul, Patricia Chiavazzoli, Kadija de Paula, Caetano EhMaacumba, Ian Erickson-Kery, Aurélia Defrance, SoJin Chun, Julia Retz, Camilla Rocha Campos