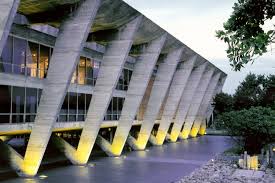 For 2 years, starting in May 2020, CAPACETE is in residence at the Museum of Modern Art in Rio de 
Janeiro (MAM). The action, which can also be understood as an important partnership between both 
institutions, is part of the transformation process of the museum, guided by the tripod 
art-education-culture. At MAM, CAPACETE will participate in the reactivation of the Bloco Escola 
(School Block) and will have its activities, agenda and research processes integrated into the 
museum and with this gesture, MAM Rio assumes a living learning platform at national and 
international level, supporting art not only in its purpose, but also in its bases of dialogue 
and experimentation.