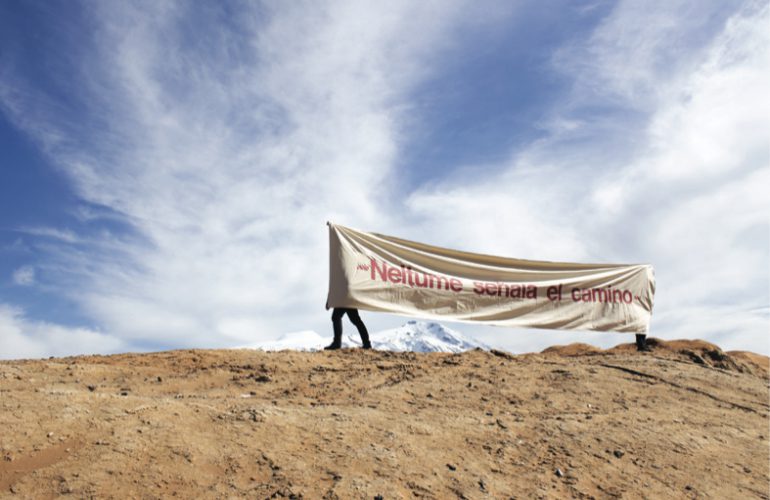 Wed 16 Nov, 19h to 22h
Thu 17 Nov, 17h to 21h
Fri 18 Nov, 17h to 21h
Arquivos de Resistência
November 16 to 18
Arquivos de Resistência consists of a three-day program bringing together artists, activists, and other members of the public to discuss strategies for narrating social movements and raising political consciousness. The program will be joined by three invited artists, each of whom work with photographic and material archives to mine particular histories of anti-colonial and anti-normative resistance, and in turn devise tools for current struggles. The main focus of the program is to open dialogue on wide-ranging narratives of struggle across communities, and establish points of connection and alliance.
November 16: Wednesday 7-9pm
Film Screening + Discussion
A film screening of Joyce Wieland, Cecilia Estalles (Argentina), Jaime Araya (Chile), Manuel Carrión (Chile) and Marton Robinson (Costa Rica) to be followed by a discussion with Laure Howes (CFMDC) and invited artists.
Executive Director of Canadian Filmmakers Distribution Centre (CFMDC), Lauren Howes, will present a selection of Wieland's 16mm films made using archival material from the 1930s to the 1970s.  Joyce Wieland described herself as a "cultural activist" and was acclaimed for her works that addressed the Canadian national identity with a feminist perspective in the midst of a male-dominated artistic milieu.
November 17: Thursday 5 – 9 pm  
Presentation of work by Araya-Carrión, a collective composed of Jaime Araya and Manual Carrión.  The artists will propose a group dynamic activity which will take place close to Capacete.
November 18: Friday 5 – 9pm
Presentation of work by Marton Robinson, who will propose a group dynamic activity based on a discussion with the participants.
BIOS
CFMDC has been a distribution leader in getting independent artist films on screens everywhere since 1967. They are a full-service, non-exclusive distributor with over 3850 titles in our catalogue including some of Canada's most original and well-respected works of art on film. They distribute all genres of independent film by more than 1000 members. CFMDC is a critical resource for curators, programmers, educational institutions, festivals, museums and broadcasters worldwide.
Cecilia Estalles is an artist and photographer whose work predominantly focuses on collective and activist practices, specifically in the documentation of queer and feminist movements.  She created the Archivo de Memoria de Mujeres Trans, for which she collects and digitizes photographs of trans women in Buenos Aires from the 1970s to 2000s, many of whom were killed by police. Despite the passage of a gender identity law in Argentina in 2012, trans women continue to face various forms of discrimination.
Collective Araya-Orión consists of Chilean artists Jaime Araya Miranda and Manuel Carrión Lira.  In the context of this workshop, they will present their project in Neptume, a community in southern Chile where they have collected photographic and material archives while collaborating with the community.  Their archive includes samples from an 80-year old mountain of woodchips from a sawmill in this town, as material witness to the transformation of this community through colonization.
Martón Robinson is a second-generation descendent of Jamaican immigrants to Costa Rica. He grew up in San José, where the history of struggle is evident today in Afro-Latino heritage and identity.  Robinson's work addresses the problematic nature of Afro-diasporic representations in popular culture through video, installation and printmaking.  His research on the Afro-Latino identity narrates the struggles of the Afro-diasporic populations in Costa Rica.